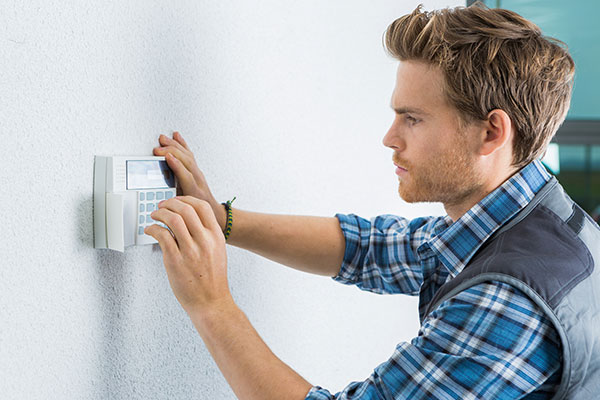 We know the security of your home or business is a priority. That's why we're proud to offer unparalleled service when it comes to the installation and maintenance of our alarm and security systems. We understand that you have choices regarding providers, and that we must work hard to get your business and keep it.
Whether it's a billing inquiry, a question about your system, or to inspect or repair your system, the customer service representatives at Powered Protection will handle your situation promptly, personally, and with compassion. If there's a problem, we'll make it right. You are our focus, and the reason why we're in business.
We'll research and resolve your issue quickly over the phone in most cases. But for those times when a service technician must be dispatched to your location, we'll schedule an appointment at a time that's convenient for you. We minimize wait times while maximizing value.
Our service technicians are knowledgeable, friendly, and prompt. They'll arrive at your location when expected, and equipped to do the job right the first time. We won't waste your valuable time. We'll resolve your matter as quickly and efficiently as possible.
It's for all these reasons that Powered Protection prides ourselves on our exceptional customer service.
To schedule a service call, simply call us at 716-822-7000 or fill out our service call request form below and we will promptly contact you to confirm your request.
Contact us with any questions you have. Our representatives are standing by to help.
All fields marked with an (*) are required.